Volunteer Spotlight: Landon Bennett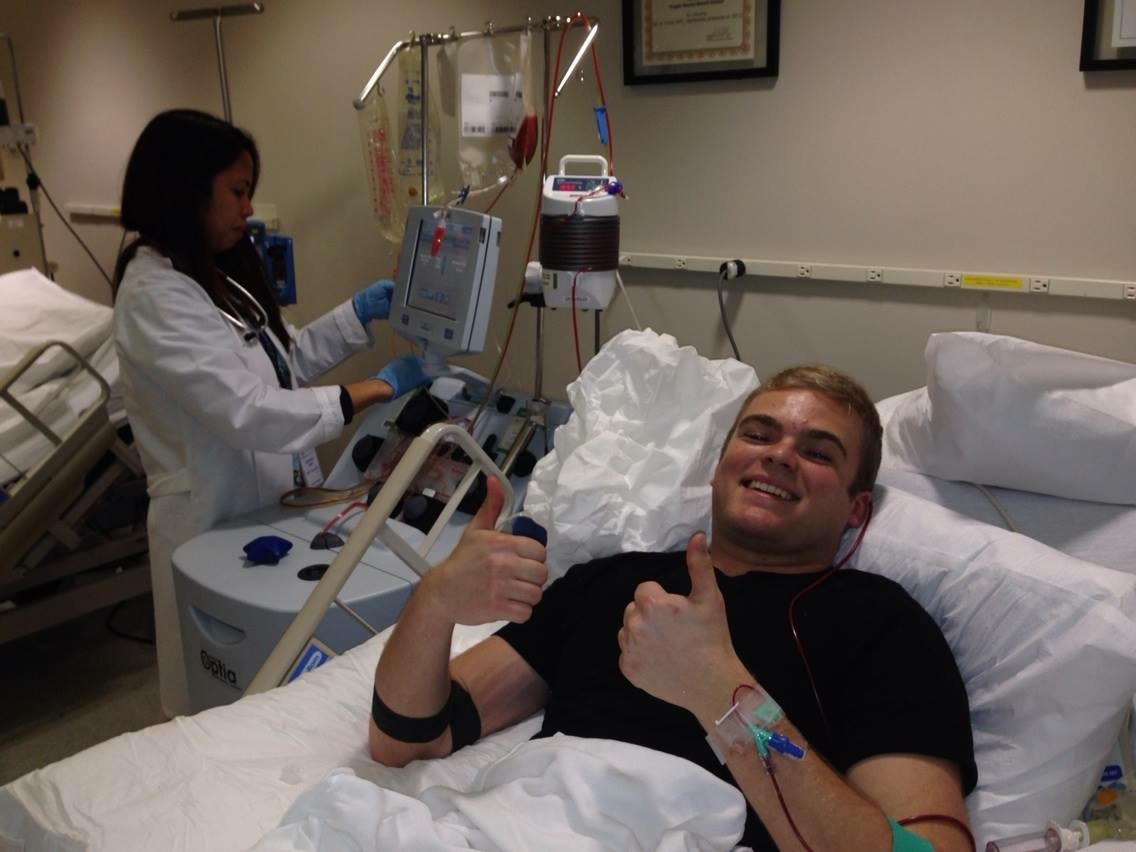 About Landon: I was born and raised in Redmond, Washington and attended the University of Washington, graduating in 2017. I now live in Seattle where I work in sales for a catering company that partners with a non-profit to provide job opportunities and over 30,000 meals per year to Seattle's homeless community. In my free time I spend as much time as possible in Washington's beautiful mountains camping and hiking.
Why he got involved as a volunteer for Be The Match
I joined the registry as a freshman in college, and six months later I learned that I was a potential "perfect" match. I ended up donating stem cells in 2014, about a year after I joined the registry. In the spring of 2017 my recipient and I were able to get lunch together. In short, it was one of the best days of my life. The connection we share is unlike any other that I have. Before I joined the registry she didn't have a match on the registry and had less than a year to live; five years after the transplant she is completely cancer free!
Landon's greatest accomplishment so far as a volunteer
I'm not sure if any one "accomplishment" stands out in my mind, but as a Husky fan, I don't think I'll ever forget talking to the Washington Football team about my experience donating stem cells. After the event, in which myself and two other people shared our stories, over 40 players ended up sending in their own swab kits and joining the registry. The next week the players helped recruit fellow UW students to join the registry.